We love Story of the World around here. Before we started using it, the mere mention of history resulted in groans and whines, but now, history has become quite enjoyable. Because the earlier volumes of Story of the World are mostly aimed at elementary age, I have tried to find supplemental material to include for middle school level as well. I try to use a variety of resources to stimulate learning in different ways. Below you will find lapbook pieces, links to videos and games, worksheets, suggested books, and more. As with everything in homeschooling, you don't need to do it all, do what works for your children and family.
I am always on the lookout for additional resources that could be added for future use, so these may be updated over time.
As much as we love using SOTW as a jumping off point for history, there are some errors as you go through. A site I found recently that lists some of these for us is Imaginative Homeschool. Instead of trying to reinvent the wheel, so to speak, I thought I would link to her list instead of making another one myself.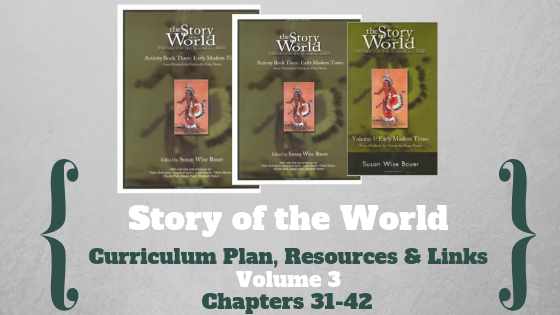 (Disclaimer: This page may contain affiliate links. Please see Disclosure Policy for more information.)Save
Save
Save
Save
Save
Save
Save
Save
Save
Save
Save
Save
Save
Save
Save
Save
Save
Save
Save
Save
Save
Save
Sa