This past weekend, we had the opportunity to attend the 2015 Scout Show in Billings for our new Tiger Cub Scout. After years of him tagging along to so many of his older sister's Girl Scout events, it was nice for him to start to have his own scouting things to go to.
 There were so many booths from all different packs/troops of all ages doing everything from making and shooting off paper rockets to starting a fire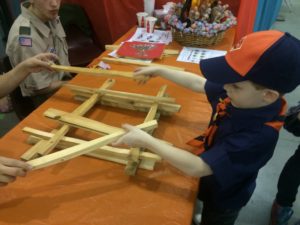 with a battery. Although, if you ask my daughter, she will say the best part was the rock climbing wall. The event gave a great introduction to the different things scouts do, which was great for my little Tiger Cub. He is even more excited about everything he will learn and get to do than he was before.
The show really was more than just an event for the Cub and Boy Scouts though. They really made it a family event. For our family's first Cub/Boy Scout event, it was nice to see how much they mean it when they say, scouting is a family affair. The more parents are involved in their kids' activities the better it is for everyone. Leaders get more volunteers (which there is never enough of!), kids get to see and spend quality time around their parents while learning new skills and having fun, and parents get to be present for these special moments with their kids as well as get to know other parents of kids around the same age. I don't know about anyone else, but making friends as an adult can be hard. Volunteering makes the meeting people part easy! I truly believe that the more time a family spends together, the stronger the family is. Events like this that are fun for the whole family really make our weekends!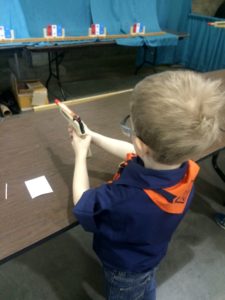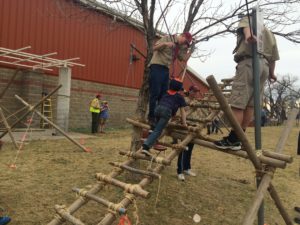 (Disclaimer- I am not yet a Cub Scout volunteer, but I have quite a few years of Girl Scout volunteer time. I just remember how much smoother things run when there are parent volunteers. 🙂 )
Save
Save
Save
Please follow and like us: