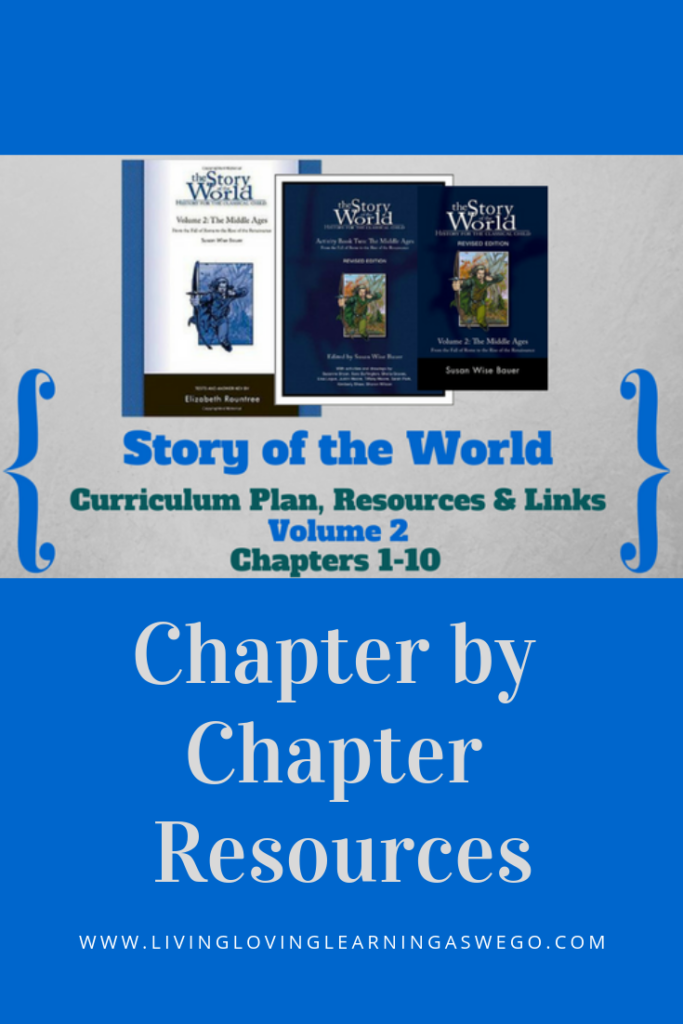 Chapter by Chapter Resources and Links for
Story of the World: Volume 2
Chapters 1-10
(Disclaimer: This post may contain affiliate links. For more information, please see Disclosure Policy.)
Supplies:
Activities are aimed specifically at elementary age
Activities for middle school age
Activities for both age ranges
Options for each chapter:
Chapter 1: The Glory that was Rome
(We skipped this chapter. We covered Rome well with the last book.)
Chapter 2: The Early Days of Britain

Chapter 3: Christianity Comes to Britain

Chapter 4: The Byzantine Empire

Chapter 5: The Medieval Indian Empire

(We skipped this chapter)
Chapter 6: The Rise of Islam

Chapter 7: Islam Becomes an Empire

(We skipped this chapter)
Chapter 8: The Great Dynasties of China

Chapter 9: East of China

Chapter 10: The Bottom of the World
(Last updated 7/20/17)

I will continue to update as we work through these chapters and I find more resources to incorporate.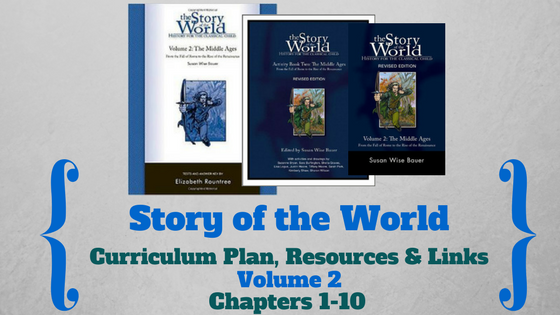 (Disclaimer: This post may contain affiliate links. For more information, please see Disclosure Policy.)
**YouTube occasionally has inappropriate content. Make sure to set the safety filter at the bottom of page to on or watch with children to be able to reload page, if something objectionable comes up.
If you come across any broken links or resources no longer available, be sure to comment below and I will get them fixed as soon as I can. Thanks!
Save
Save
Save
Save
Save
Save
Save
Save
Save
Save
Save
Save
Save
Save
Save
Save
Save
Save
Save
Save
Save
Save
Save
Save
Save
Save
Save
Save
Save
Save
Save
Save
Save
Please follow and like us: