Day 10~ At Sea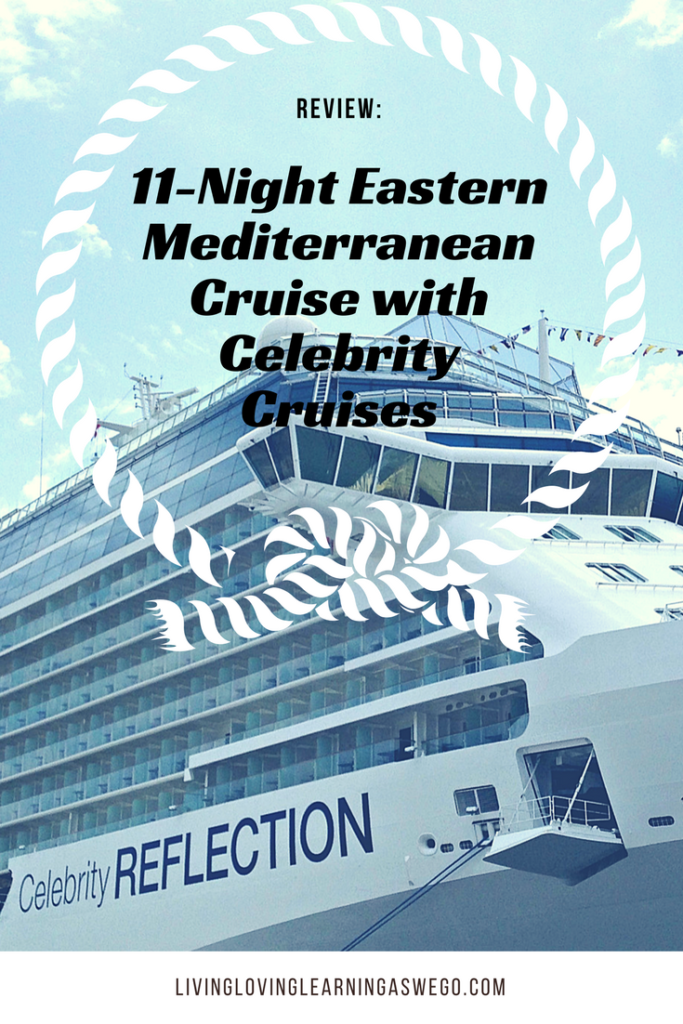 Day 10 was another at sea day as the ship made its way to Naples, Italy. Knowing we would be on the ship all day the kids were in a huge rush to get breakfast, so they could go to the kids clubs. We actually had to tell them to slow down and at least taste the food!
We happily (and maybe a little selfishly) obliged, knowing how much fun they were having and the thought put into all the games, activities and themes. Corey and I took part in some of the planned events on the ship. There really are so many things going on all the time, you could technically never leave the ship and not be bored once.
One of those events was a Star Chefs Competition, where the Reflection's executive-chef battled 'Iron Chef'-style against two of his senior chefs with guest 'wannabe' chefs as their assistants. Corey and I enjoy watching cooking shows and it was a lot of fun to watch a cooking competition live. Watching and smelling all that delicious food being made definitely made us hungry though.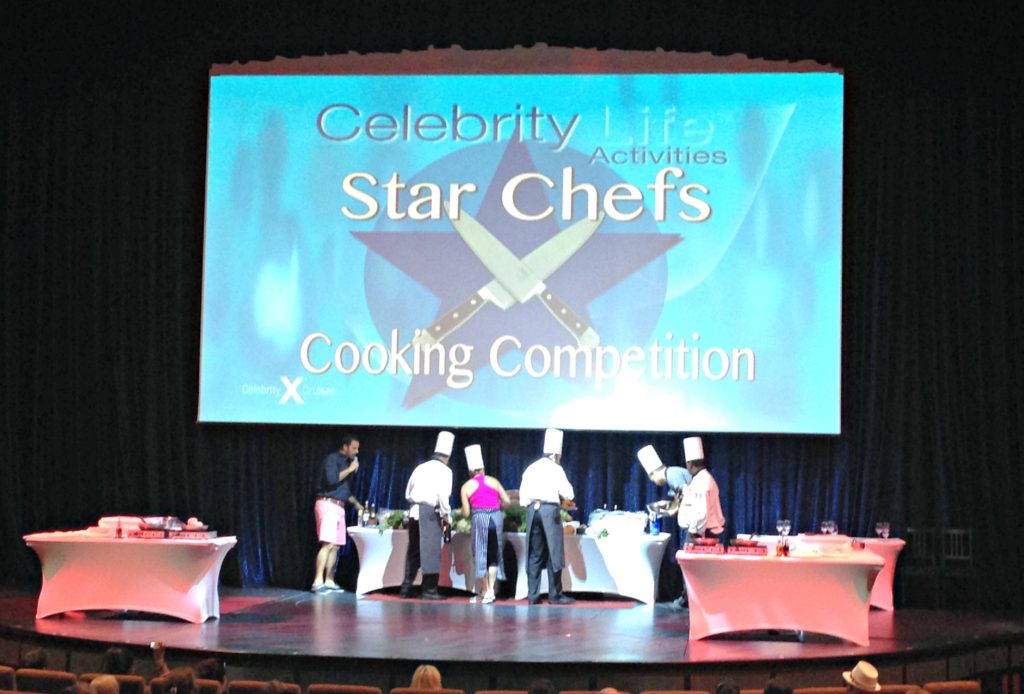 We went to get the kids to join us for lunch, knowing they had more than likely worked up an appetite too. They were having so much fun though, they actually didn't want to go eat. We still had them join us for lunch and they turned out to be much hungrier than they thought they were. (Mom was right! 🙂 ) While at lunch they told us about the Junior Cruiser's Talent Show that afternoon, that they were preparing for. Well, mostly Skye. She was planning to sing and said she needed to get back to rehearse.
After some ship wandering, event and people watching, we went to the Junior Cruiser's Talent Show. Caleb was part of a little group (3-5yr. olds) that sang Twinkle Twinkle Little Star and then "played" instruments along to We Will Rock You. It was very cute. The best part though was when they asked Caleb his age and where he was from, he said 5 (correct) and Mexico! (not correct) Even the lady asked him, "Are you sure?" We are actually from the United States and living in Germany. No where near Mexico, so no idea where that came from. He's never even been there, but I have it on video to remind him when he's grown with crazy kids of his own.
Very proud of Skye too. She tends to be very shy in front of large groups of people and she got up to sing Love Story by Taylor Swift. She did a great job too, especially for her very first time singing in front of people. I wanted to add the video here, but she asked me not to, so out of respect for her I didn't. (And because I was taking video, I somehow forgot to take pictures too!) It was a fun talent show to watch though.
It was the last full at sea day, and so the dress code for dinner was formal attire. After the talent show, we went back to the cabin to give everyone plenty of time to get changed and ready. Even the kids were getting more dressed up for this one.
Dinner was delicious, as usual. I truly cannot even begin to describe how amazing everything was and still wish I had taken more food pictures. (If I ever get the opportunity to go on a cruise again, I promise to get lots of food pictures for all the food I love to talk about!) An added bonus, there were opportunities to try foods some of us had never had before or would usually not consider ordering. Corey actually got both kids to try garlic-butter frog legs! I couldn't believe it.
The kids went to the kids clubs after dinner; Caleb for an Under the Big Top circus-themed night, Skye for a Survivor themed night and attending the main show in the theater, Reflection the Show.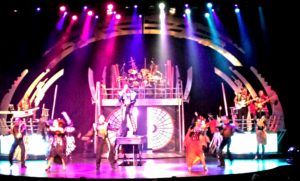 Corey and I also went to the show. It was a musical and aerial production about a man's journey from 'everyman' to 'rock star'. You can tell from the choreography to the musical numbers, they take a lot of pride and put a lot of work into making these professional productions.
When returning to the cabin at night, it was always fun to see what cute thing or extra touch the concierge had done during turn down.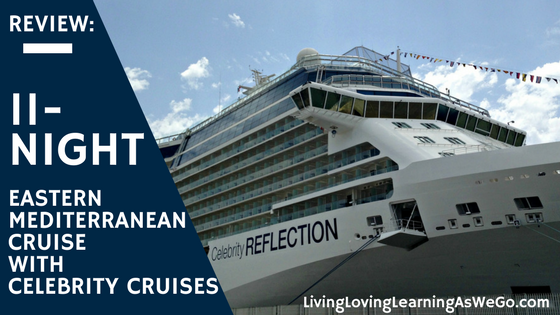 This is Part 8 of Review: 11-Night Eastern Mediterranean Cruise with Celebrity Cruises- Read other parts below:
(This was NOT a sponsored post.)



Save
Save
Save
Save
Save
Save
Please follow and like us: