Day 9~ Piraeus (Athens), Greece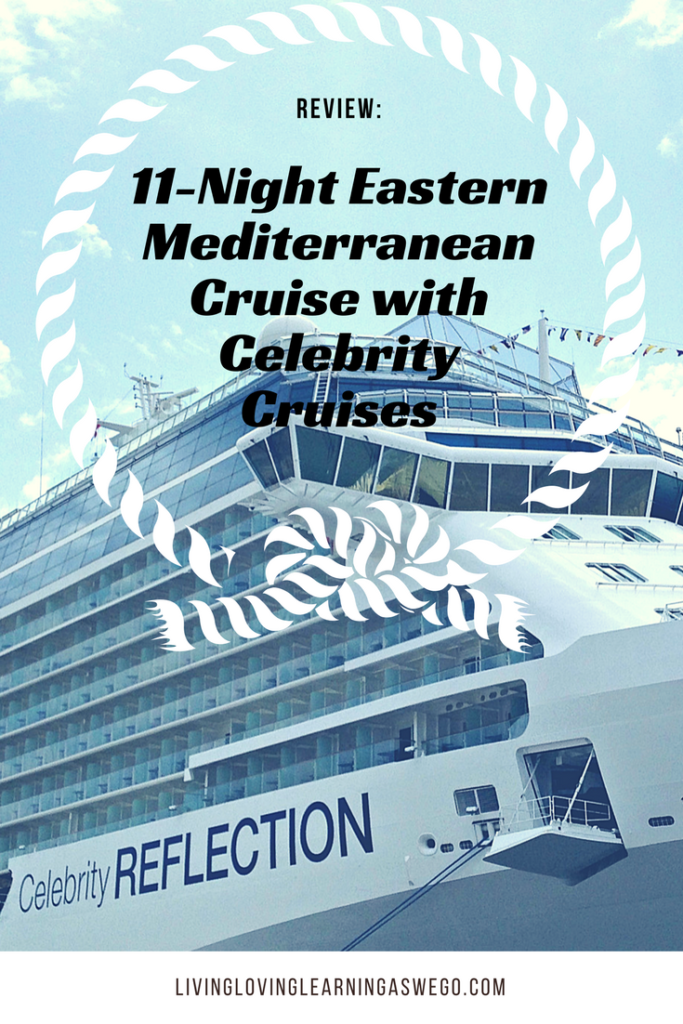 Athens felt like a whirlwind of a day. We docked early (7am) and knew we had to be back on board by 5:45pm at the absolute latest. With so much to see in Athens, we didn't want to waste any time getting going. After a quick buffet breakfast, we headed off the ship. We had booked another hop-on-hop-off bus tour (can you tell I love those?) to make it easy to get around and see all we wanted to.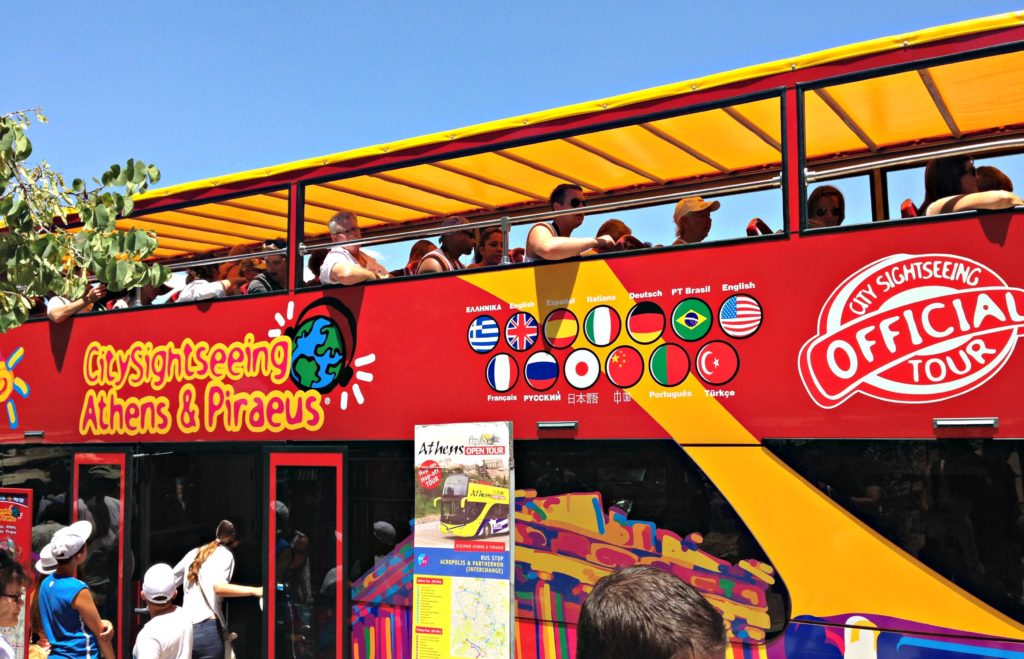 There were two bus tour lines here-the blue line and the red line. The blue line had a stop right outside the cruise terminal and made a loop around Piraeus, crossing with the red line, which went through Athens, at the Acropolis. We hopped off there of course.
The Acropolis and Parthenon was incredible. To realize they are thousands of years old and still have parts standing (some sections more than others), despite time, weather, and wars. We walked through most of the area seeing the Theater of Dionysus, the Herodium, and continued up towards the Acropolis. It was so crowded though, we weren't able to make it all the way. (Large stairs, crowds, and holding Caleb's hand so he doesn't get lost can be a difficult combination.)

We did find some out of the way spots to see though, continuing down pathways, finding ruins of ancient Greek homes. Between trekking all the stairs and pathways, Corey somehow managed to rip the entire inner seam of his shorts. Unfortunately, he had to spend the day in those ripped shorts too, because it would have taken way too long to get back to the ship, change, and return to finish touring Athens. Fortunately, Skye was wearing two shirts and was happy to give up the black tank top she had under her other shirt, so we could tie it to the front of Corey's shorts and keep him from flashing all of Athens. So that's a story we will be telling for years to come.

We continued up as high as we could, getting a nice view of the city and Museum of Ancient Agora (my guess based on the map I was looking at).
After the Acropolis and Parthenon, we hopped on the red line bus to make the loop around Athens. Passing the Parliament building, Panathenaic Stadium, Hadrian's Arch, Temple of Zeus, the Academy of Athens, the National Library, and so much more.
We didn't hop-off again simply because the all-aboard time was 5:45 and we didn't want to risk cutting it too close. We were aiming to be back to the cruise terminal by around 5pm. I wish we would have had more time in Athens, rather than Istanbul. There was so much we would have loved to have the time to see a little more up-close and longer, instead of merely passing by. But, as we were tight on time, pictures from a distance would have to do. Maybe some day we can go back for more time.
By the time we did get back to the ship, we were all thinking dinner, and of course the kids were thinking kids clubs. Once they were fed, they were both off to a Pajama Party themed night, leaving Corey and I to enjoy a lovely dessert together followed by a romantic walk on the deck.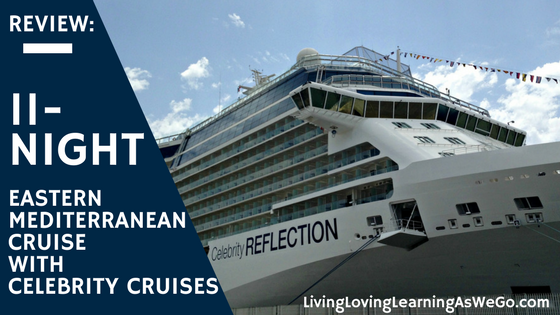 This is Part 7 of Review: 11-Night Eastern Mediterranean Cruise with Celebrity Cruises: Read other parts below:
(This was NOT a sponsored post.)
Save
Save
Save
Save
Save
Save
Save
Save
Save
Please follow and like us: