One year ago today, my kids and I were sitting in a gym on a small Army post in Vilseck, Germany awaiting the arrival of our soldier. He was returning from his 4th combat tour and we were elated that he was really coming home to us again.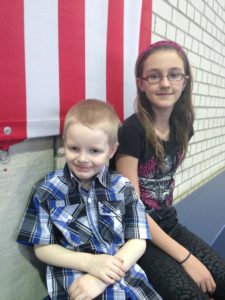 There is no other type of worry that compares to that of a loved one serving in a combat zone half a world away. But this was the day we had been waiting for since he had left. Our family would be whole again.
Then music started to play, smoke machines began blowing and the doors opened. In they marched, in orderly rows, with straight faces hiding the excitement they shared to finally be home again. A quick speech and they were released to us, the families waiting. In that moment, in between all the happiness and relieved embraces, you almost can't believe it's all real and he's really home.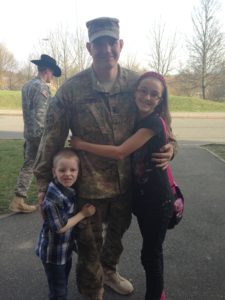 Now, jump ahead a year, and we are now in Billings, Montana. Our soldier is no longer serving in Active Duty, but Reserves, and is going back to college. We are still homeschooling, but starting over in a new city, and still working on those connections. Civilian life is different. There's not that immediate feeling of connection to your neighbors and community, because we aren't all dealing with the same things anymore. It took about 3 months for all of our belongings to arrive from Germany, and even though we've been in this house for a month, there are still a lot of boxes to get through. The goal is to set down roots in this city, and no longer moving at the needs of the Army will give us that opportunity, but there are still things to miss. But change is good. We all need change to push us, to challenge us, to keep us growing.
Save
Save
Please follow and like us: