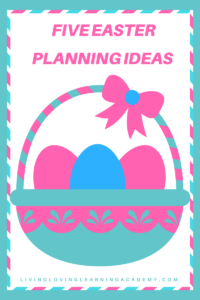 How are your Easter plans coming?
For us, because we have always lived so far away from family due to the Army, we don't have any specific traditions that include them. We have done our own thing for our kids since getting married. Our "traditions" generally include the kids waking up to find Easter baskets filled with fun spring toys and candy from the Easter bunny, maybe a bigger toy or game they share for playing together, church, an Easter egg hunt in the backyard for plastic eggs (that we reuse every year) filled with smaller toys, reward coupons, and candy, then a big dinner. It has worked pretty well. Some years we have invited other Army families we knew or some of the single soldiers wanting to celebrate with family.
I've found that when it comes to planning for this holiday, I use some of the same resources and wanted to share them. So, without further ado, my 10 favorite resources for planning Easter: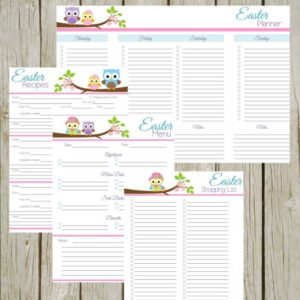 Wishing you and yours and very happy and blessed Easter!
(Disclaimer- This post may contain affiliate links. For more information, please see Disclosure Policy.)
If you come across any broken links or resources no longer available, leave a comment on the Facebook page and I will get them fixed as soon as I can. Thanks!
Save
Save
Save
Save
Save
Save
Save
Save
Save
Save
Please follow and like us: