In the words of Cap'n C., "It is awesome!"
(Disclaimer- This post may contain affiliate links. For more information, please see Disclosure Policy.)
Math has never been a favorite subject in our household. I am always on the search for ways to supplement our math curriculum; fun resources to change things up once in a while. When I came across a Facebook ad for Prodigy, I just had a good feeling about it. Cap'n C is already a gamer in the making- always wanting to check out new video and computer games, shown major interest in computer coding, and has a desire to learn to make his own games- so this is a fun way for him to play and be learning at the same time. Win-Win!
Prodigy is a fantasy-adventure based math game that can be played on the computer or an app. It covers math topics for grades 1-8 and by battling monsters throughout different virtual worlds by answering math questions while making their way to the Wizard Academy. And did I mention that the game and app is free to play??!! So is a parent and/or teacher account to monitor progress. There is an option for parents to upgrade to a paid account which gives access to extra game play content, but it is not necessary and doesn't affect the educational aspect. We have not upgraded (and I don't plan to), but Cap'n C has expressed an interest in doing some extra chores to earn his own money to upgrade his account on his own. That I won't discourage 🙂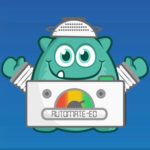 Everyday now he asks to do math first, even with knowing he has other math assignments or videos before he can play Prodigy. And when it comes time to move on to another subject, he begs, "Just 5 more minutes," or "I only need to finish this battle." (The 'battles' consist of solving math problems to defeat the opponent.)
From the dashboard of my teacher account, I can see how many questions he is answering and how many are right and wrong, as well as a breakdown of topics he's covering. I can see at a glance where he is doing well and what concepts he is struggling with. This is great because that helps to know when to adjust his other lessons and assignment to help him better comprehend for mastery. (I'm a big believer in understanding math concepts to mastery because every new topic builds on previous skills and topics.) There is also an option to assign specific topics for him to be covered within the game. Even better is that when your child/student first starts playing, a placement test is done during game play. Cap'n C didn't even know he was being assessed and now he's playing at and building up from his skill level. I love that kind of customization. After all, customization of education is a big reason we homeschool.
For even more details, I just go into reports and I can get a Weekly Activity Report showing all the skills he's worked on, examples of the types of questions asked, and really see exactly how he is doing. Or I can get a report of all the curriculum covers and where he is at in the mastery of it- whether by full curriculum or individual topic. I really like being able to see everything that is covered and how much of it he's completed. It's almost like a built-in checklist (and I ♥ checklists!).
Ms. S actually saw her little brother having so much fun with it, she wanted to try it out as well. Prodigy covers material up to 8th grade and Ms. S is in 9th, but it has still been a fun way of reviewing material for her. It has taken some of the monotony out of math and I'm all for anything that helps my kids enjoy learning.
If you want to try it out with your kids, you can sign up here.
Save
Save
Save
Save
Save
Save
Save
Save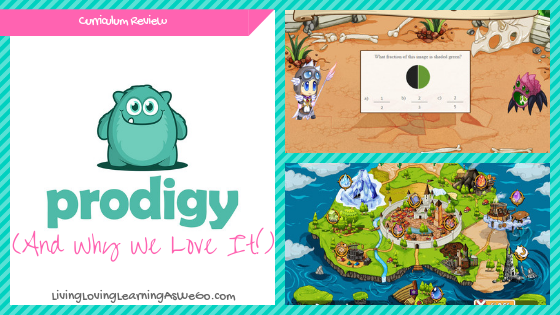 For more Math ideas and resources:

(Disclaimer: This post may contain affiliate links. For more information, please see Disclosure Policy.)
If you come across any broken links or resources no longer available, be sure to comment below and I will get them fixed as soon as I can. Thanks!
Please follow and like us: