What I have been reading this month for inspiration, entertainment, education, and more!
(Disclaimer- This post may contain affiliate links. For more information, please see Disclosure Policy.)
With Cap'n C going to swimming lessons 4-day a week the last few weeks, I've had a spare 40-minutes everyday, sitting by a pool. So in between taking pictures and videos of my baby boy learning these new skills he is so proud of, I took the opportunity to use that time to get in some reading for myself. You will not find anything by Dr. Suess in the list below! 🙂
The Pioneer Woman– I have loved and followed her blog for years! I pretty much learned how to cook following her. Lately though, my go-to recipe has been her Homemade Mocha Frappuccino. Anyone who knows me, knows I'm a caffeine addict, but it gets expensive going to Starbucks regularly. With the heat of summer, this recipe hits the spot and keeps me going!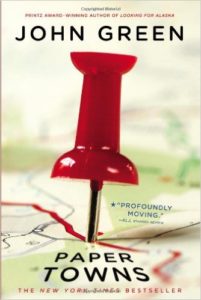 Paper Towns– Miss S received this book as gift from her Grandpa and wanted to read it before seeing the movie. As I hadn't heard of this book, but have read others by the author, John Green, I wanted to read it before her to be aware of the content and know ahead of time of any necessary conversations after she reads it. I try not to censor books the same way we do TV or movies, but it is always good to know what your kids are reading.
Confessions of a Homeschooler– Hers has always been a resource of homeschooling information for me. I will even be adding the Elementary Daily Learning Notebook to Cap'n C's curriculum plan this year.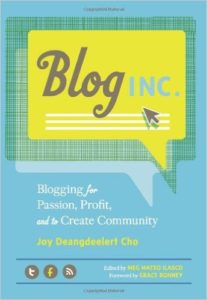 Blog INC.: Blogging for Passion, Profit, and to Create Community– I am really enjoying sharing my thoughts, life, homeschooling aspirations, and general musings on this blog, and wanted to learn more to make it better, as well as to (hopefully) make myself better.
Blessed Beyond a Doubt– Be sure to check out her adorable Free Minions Lunch Box Notes! Since we homeschool, there are not many packed lunches, but I will try to sneak these into Miss S's gymnastics bag or Girl Scout binder and Cap'n C's Cub Scout Handbook or other books he uses throughout the year.
Only Passionate Curiosity– I have a curriculum plan done for both of my kids, but I'm always tweaking the plan with various resources and looking for ideas for the future. This is a HUGE list of free resources online! Seriously, it is one the biggest resource lists I've found and I always seem to find myself going back to it for more ideas.
What have you been reading recently? Let me know in the comments what books and blogs you recommend.
Upload Files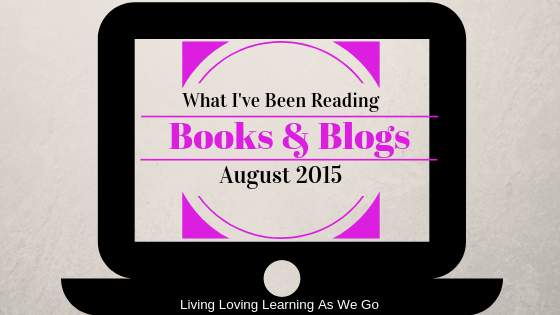 (Disclaimer- This post may contain affiliate links. For more information, please see Disclosure Policy.)
If you come across any broken links or resources no longer available, be sure to comment below and I will get them fixed as soon as I can. Thanks!
Save
Save
Save
Please follow and like us: