Hi there! We are the Myers Family and we are happy you stopped by!
Our adventure started separately with Skye and I moving to Texas from Las Vegas where I had attended UNLV, and Corey being stationed at Fort Hood, Texas with the US Army. We met out dancing at a country bar and we've been inseparable ever since.  We were married about 4 months after meeting (when you know, you know!) and the rest is history, as they say. We've been married for nearly 11 years now, made 8 moves over 3 states and 2 countries in that time.
I started blogging as a way to document homeschooling resources for my kids, as well as the plans to use them. I've always loved writing about just about anything and am excited to start writing more about our travels, products we love and recommend to make life easier or more enjoyable, and just life in general.

Melissa~

  I'm the wife of an amazing man who loves me with all that he is. I'm a homeschooling mom who doesn't really ever get to stay home. (Anyone else familiar with the multiple kid activity hustle?) I'm a country girl at heart, despite being born and raised in cities. Rarely will you find me in anything other than jeans, t-shirts, and boots. I love boots! Living in the middle of nowhere in the country would be my heaven on earth.
When I'm not homeschooling my two favorite kids, Skye and Caleb, I like camping, hiking, shooting (guns/bows), reading, and just enjoying life. I truly love my life, ups-and-downs and all. Oh yea, and I'm an admitted caffeine addict. My day does not start without coffee or a Monster Rehab (and yes, I get the irony in the name). I really love coffee! Especially when my amazing husband makes it for me. The man is a coffee genius and makes it perfect for me every time! I may be a bit biased though 🙂
And I'm random. I love things to be random, eclectic, and just a little bit crazy. I thrive in "organized chaos" (you would not want to see my desk!). Oh, and food! I love food! (See, random) I even love to cook, I just hate the clean-up. If someone else was willing to do all the clean-up, I would be willing to cook and bake all the time.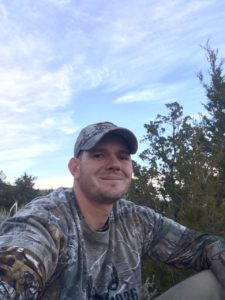 Corey~

An active-duty soldier in the US Army, who loves being outdoors more than anyone I know. Whether camping, fishing, hiking, hunting, or just a bike ride, his happy place is the being out in the mountains or woods somewhere.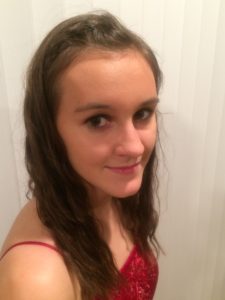 Skye~

(previously written about as Miss S) Is a happy, home-schooled teen who loves gymnastics and tumbling, anything music-related, especially singing and playing guitar, theater (she's been building quite the theater resume over the last year), and spending time with her friends at youth group.  She is honestly a great kid; enjoys volunteering at AWANA and VBS with little kids, babysitting for the neighborhood kids, as well as her little brother, helpful to anyone who needs it, and truly cares about other people. I couldn't imagine having a better teen with a bigger heart.
I am truly proud of the person she is growing into and look forward to seeing the adult she becomes.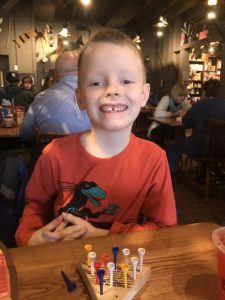 Caleb~

  (previously written about as Cap'n C) Is a typical, rambunctious boy bursting with energy and love for everyone. He enjoys being outside as much as we will let him; riding his bike, running around playing army games, and pretty much anything superhero or Pokemon. And he gives the best hugs ever!

Save

Save

Save

Save

Save

Save

Save

Save

Save

Save