(Disclaimer- This post may contain affiliate links. For more information, please see Disclosure Policy.)
Math– All-in-One Homeschool Math 2: This worked well for Cap'n C this past year, so it makes sense to continue with it. The new skills build on previously learned skills using videos, worksheets, and plenty of online games. However, this year in addition to supplementing with math skills apps on the iPad and a fun second grade workbook, we will also be adding review with Khan Academy-Early Math, IXL, and Xtramath in a rotation. This way he doesn't get bored with any one for reviewing and building skills. I've heard a lot of good things about Life of Fred, but I haven't decided whether we are going to commit to it quite yet. It may be something we add as we get into the year.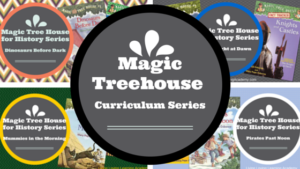 Social Studies/Science– The Magic Tree House Series worked great this past year and I've been building a curriculum for him around it incorporating history, geography, and science. Each book is the spine for an approximately 2-week unit study. Since we didn't get through very many books last year (due to the chaos of moving halfway around the world) this will be a priority subject.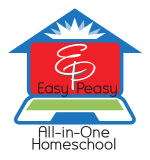 Language Arts– All-in-One Homeschool, Lesson Pathways, You Can Read, IXL, and workbooks: Cap'n C built a pretty good foundation using the resources from last year's curriculum, so this year will be continuing to build on those skills. Reading books, activities around those books, learning more sight words, and working on writing skills. Writing skills is the biggie this year. Cap'n C was determined to learn to read last year and did, so this year is about improving his reading level and writing skills. As with the curriculum I mish-moshed up for him last year, this year has some activities for phonics, sight words (we call them star words), writing and building muscle strength in his hand. The key is variation so he doesn't get restless or bored. If he feels he is enjoying what he is doing, it tells him he enjoys learning. That is a primary goal- to teach him to enjoy learning.
Life Skills– This includes AWANA, Cub Scouts, and learning new chores and ways to be helpful around the house.
PE– Swimming lessons, spending every possible minute he can outside running, riding his bike, and bouncing on the trampoline. (You would not believe the workout a trampoline gives you!)
Calendar/Daily Learning- To continue working on days of the week, months of the year, writing the date, observing weather, reading the time and more, we will be using the Elementary Daily Learning Notebook from Confessions of a Homeschooler.
What are your choices this year? Did you come across something new this year you are excited to try or is there a curriculum that you find works wonders for your kids?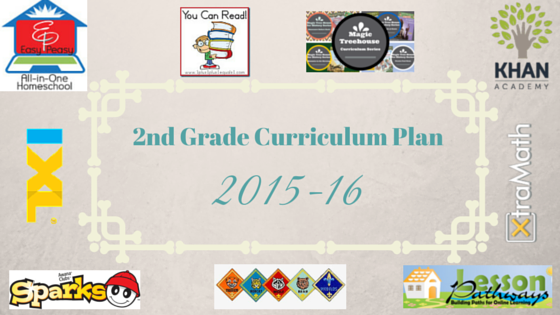 To see what other families' homeschool curriculum choices are this year, or to add your own, visit the iHomeschool Network Not Back-to-School Link-up!
Follow Living Loving Learning Academy's board Homeschool- Miscellaneous on Pinterest.
(Disclaimer: This post may contain affiliate links. For more information, please see Disclosure Policy.)
If you come across any broken links or resources no longer available, be sure to comment below and I will get them fixed as soon as I can. Thanks!
Save
Save
Save
Save
Save
Please follow and like us: